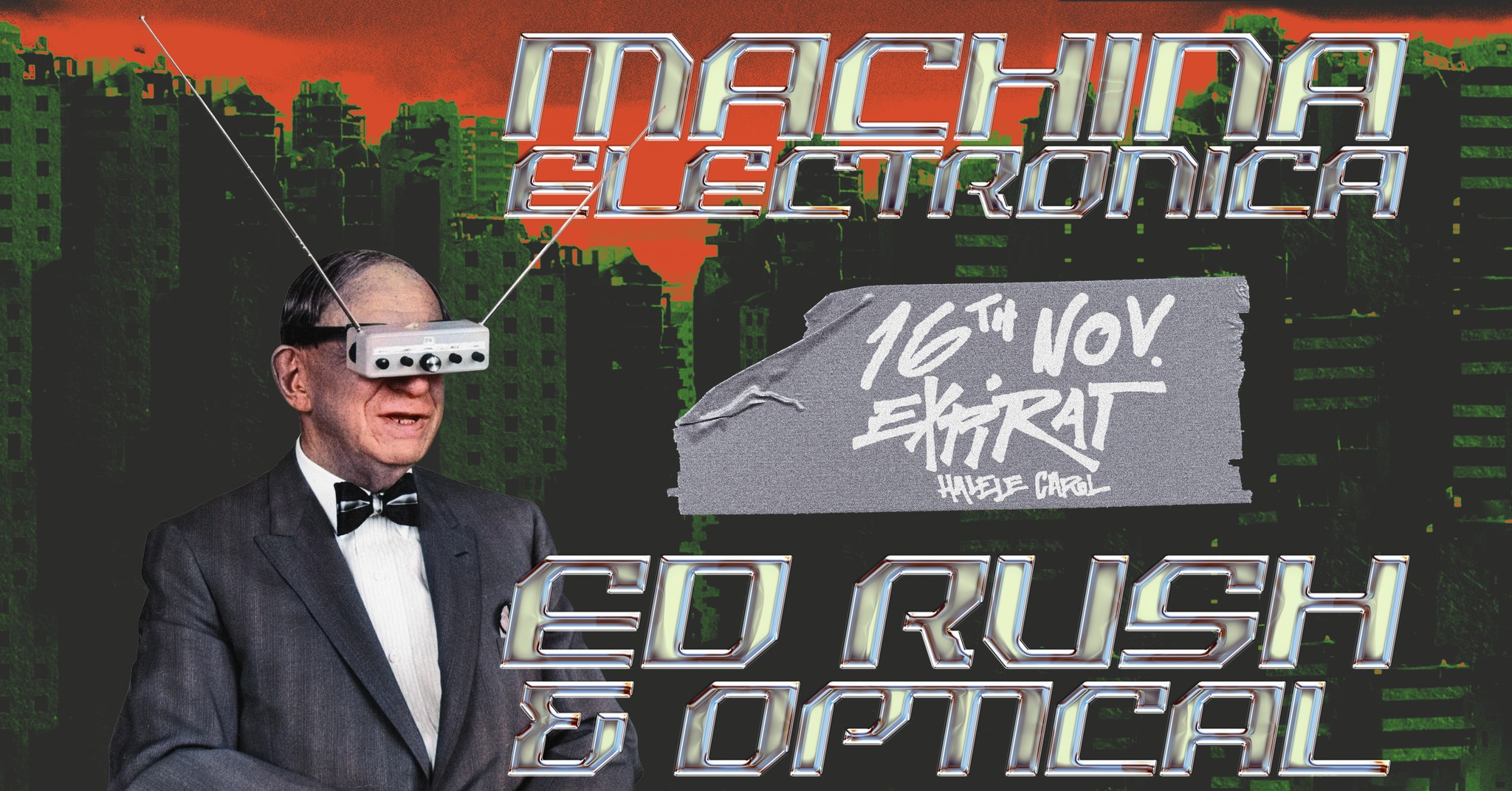 Machina Electronica pres. Ed Rush & Optical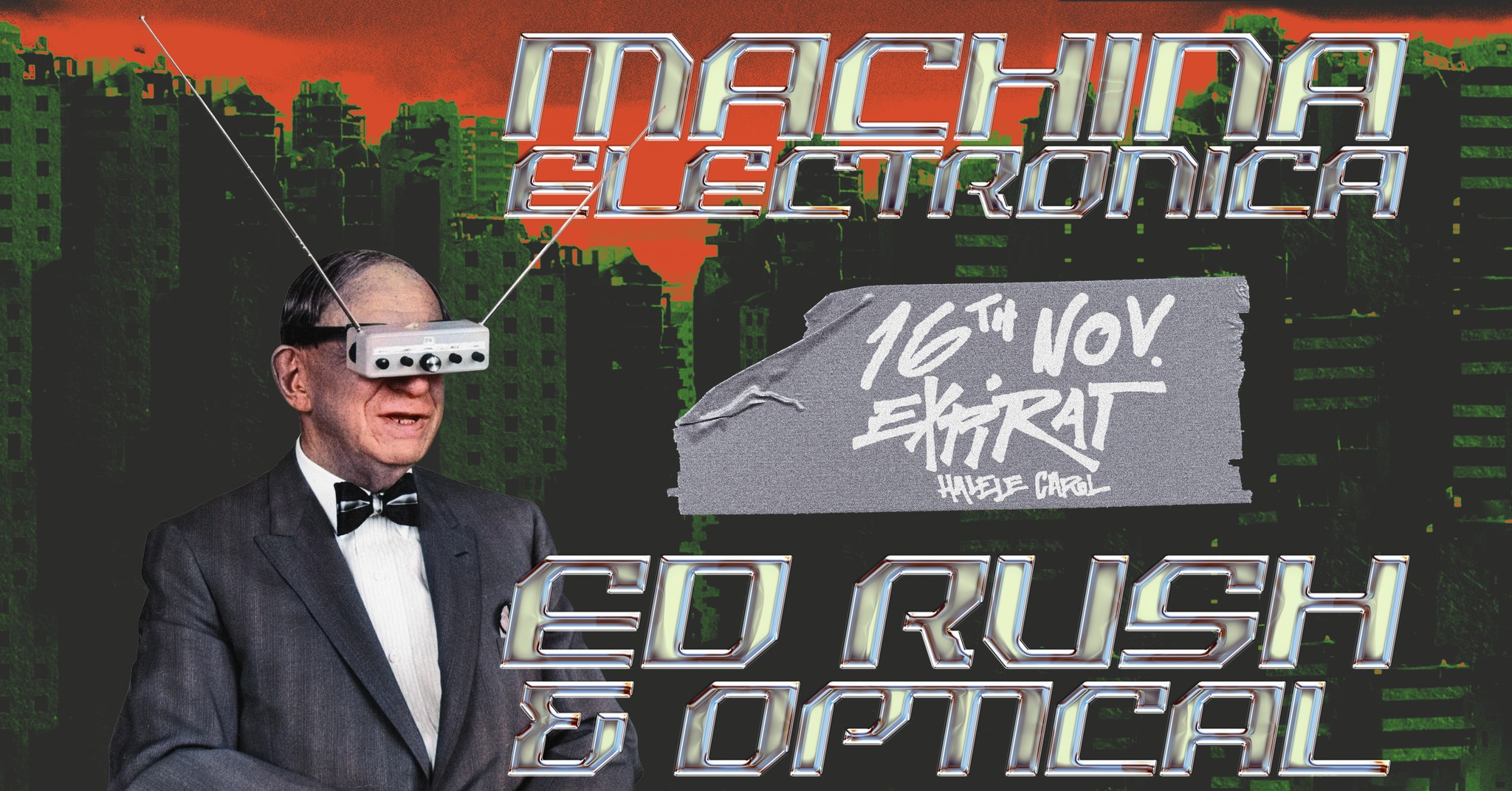 Share
Early Bird - 60 lei (only 100 tix)
Pre-sale - 70 lei
At the door - 80 lei
You punks! We've been telling you that business is business and all you have to do is dance. That's why we've been listening to your souls and feeling your desire.
We are extremely proud to announce that for the first time in Romania in the form of this legendary duo, ED RUSH & OPTICAL are coming to our neighborhood to show us how it's done. So, MACHINA ELECTRONICA becomes the host of this chaos and pumps up its engines for one of the most powerful raves Bucharest has ever experienced.
On the other side of the barricade ED RUSH & OPTICAL will do a B2B show as it should be. More info on their long career here:
An artist synonymous with drum and bass, Ed Rush has become a byword for cutting edge, forward thinking beats. One of the pioneers of techstep, alongside Optical he created an album universally recognized as changing the landscape of drum and bass forever with the legendary 'Wormhole' on Virus Recordings. Still regarded as one of the main catalysts for the neuro and techstep sound, 'Wormhole' paved the way for household names such as Noisia, Black Sun Empire, Bad Company and many more. Since then Ed Rush has released a plethora of genre-defining tracks and albums, both solo, alongside his partner in crime Optical and since 2017 with Audio as 'Killbox', signed exlcusively to Andy C's genre leading RAM Records label. Consistently busy in the studio and DJing across the world, Ed Rush continues to be as vital and influential within drum & bass as ever.
Optical is the pseudonym of Matt Quinn, a renowned drum and bass producer and DJ from England. He is best known for his work with Ed Rush, and as the head of the Virus Recordings label, and as a pioneer of the techstep and neurofunk sound. His first single for Metalheadz, 'To Shape the Future'/'Raging Calm' (1997) and his collaborative material with Ed Rush, such as the 'Wormhole' album (1998), were archetypal developments in the style.
He can perhaps qualify as one of the most underrated musicians of the modern era. His mind has crafted sounds which were never before heard, moods which were completely original, and his vision of the future, although ultimately dark and disjointed, is beautifully vivid and addictive. It's a world he pulls you into with each and every track and only a handful of artists can begin to dream of being this successful in their work.