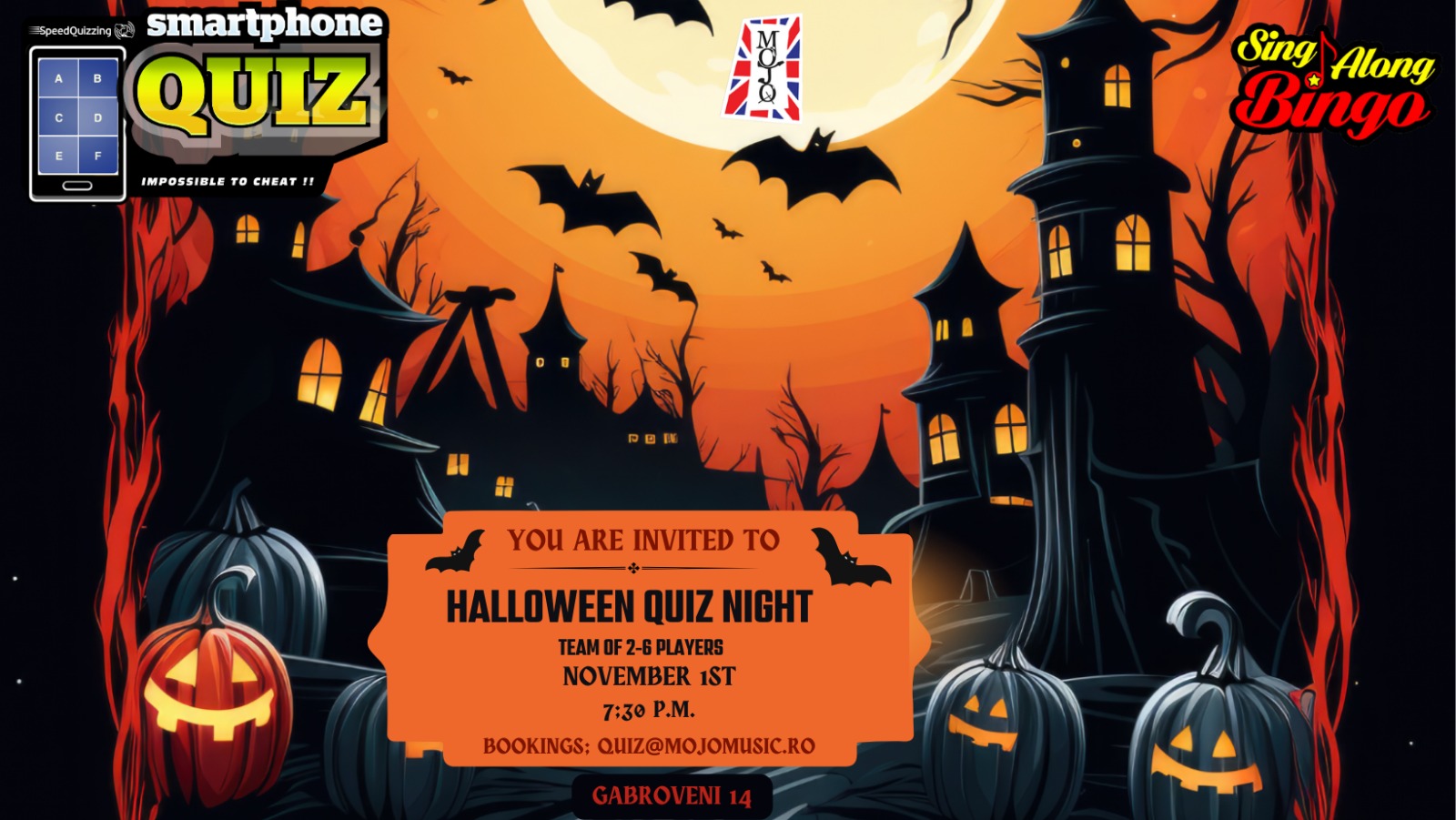 Halloween Speed Quiz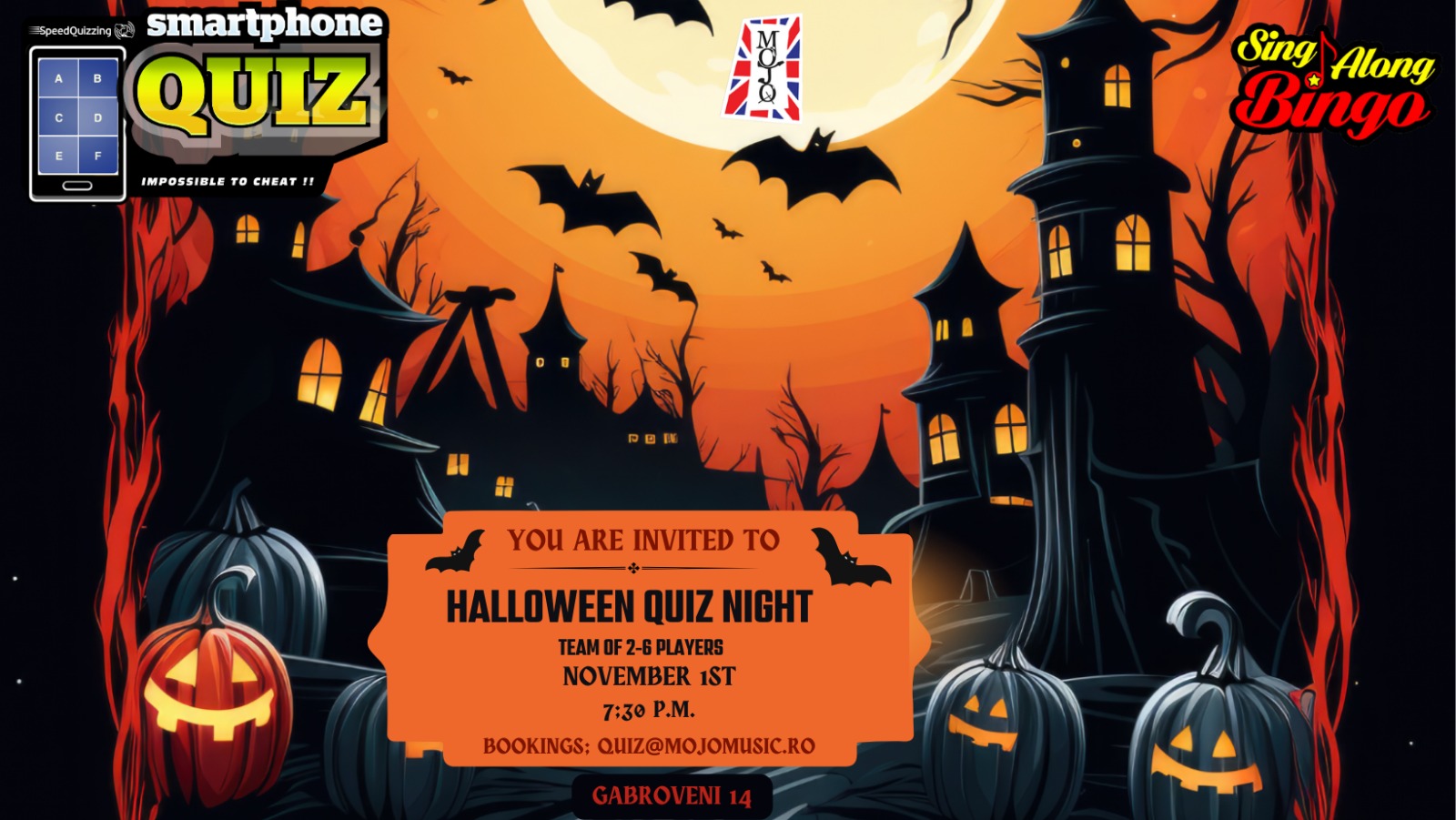 Share
Join us on Wednesday 1st November for a spooktacular Speed Quiz at Mojo!
Speedquizzing is a totally new way to enjoy a quiz night. Each team uses their own tablet/smartphone and our SpeedQuiz app. All the devices will be connected to our central hub where we will control the questions! We can also supply you with a 'ready to play' tablet on the night if you need one (on a first come, first served basis).
After hearing a question, you only get 10 seconds to answer using your tablet, with bonus points awarded to the fastest teams.
Just like our normal pen and paper quiz, you still get to choose your own team name, but now you also choose your own scary themed 'buzzer sound' which will play every time you are the fastest team to answer.
Under 18's accompanied by parents are very welcome!
We have lots of spooky prizes and surprises to give away on the night, and not just to the smartest teams, so gather your pals, and enter a team now. FANCY DRESS IS ENCOURAGED AND MAY BE REWARDED! Space is limited, so be quick to avoid disappointment!
To book, please email quiz@mojomusic.ro or send a Whatsapp message to 0728 910 049.