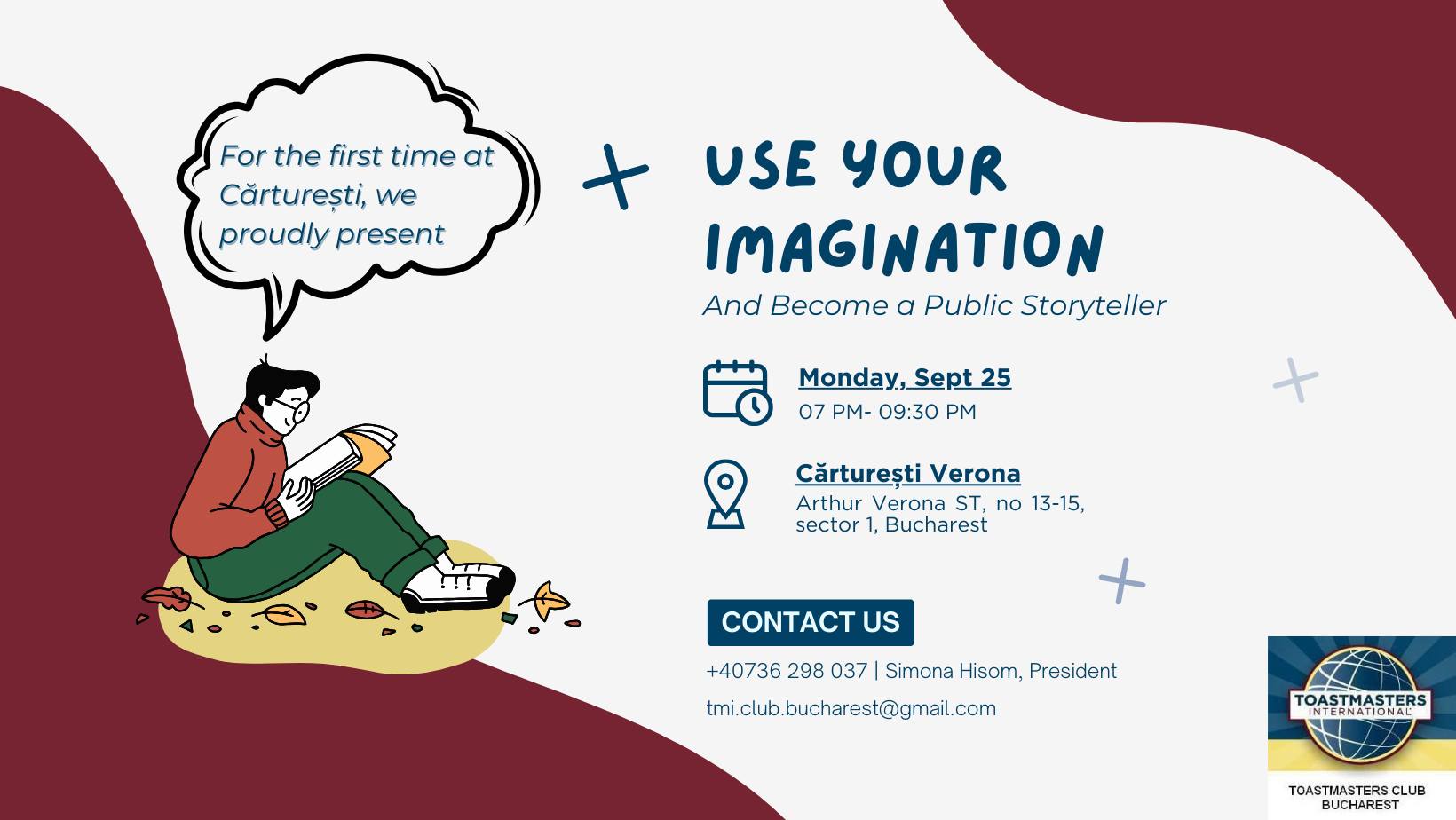 Free public speaking meeting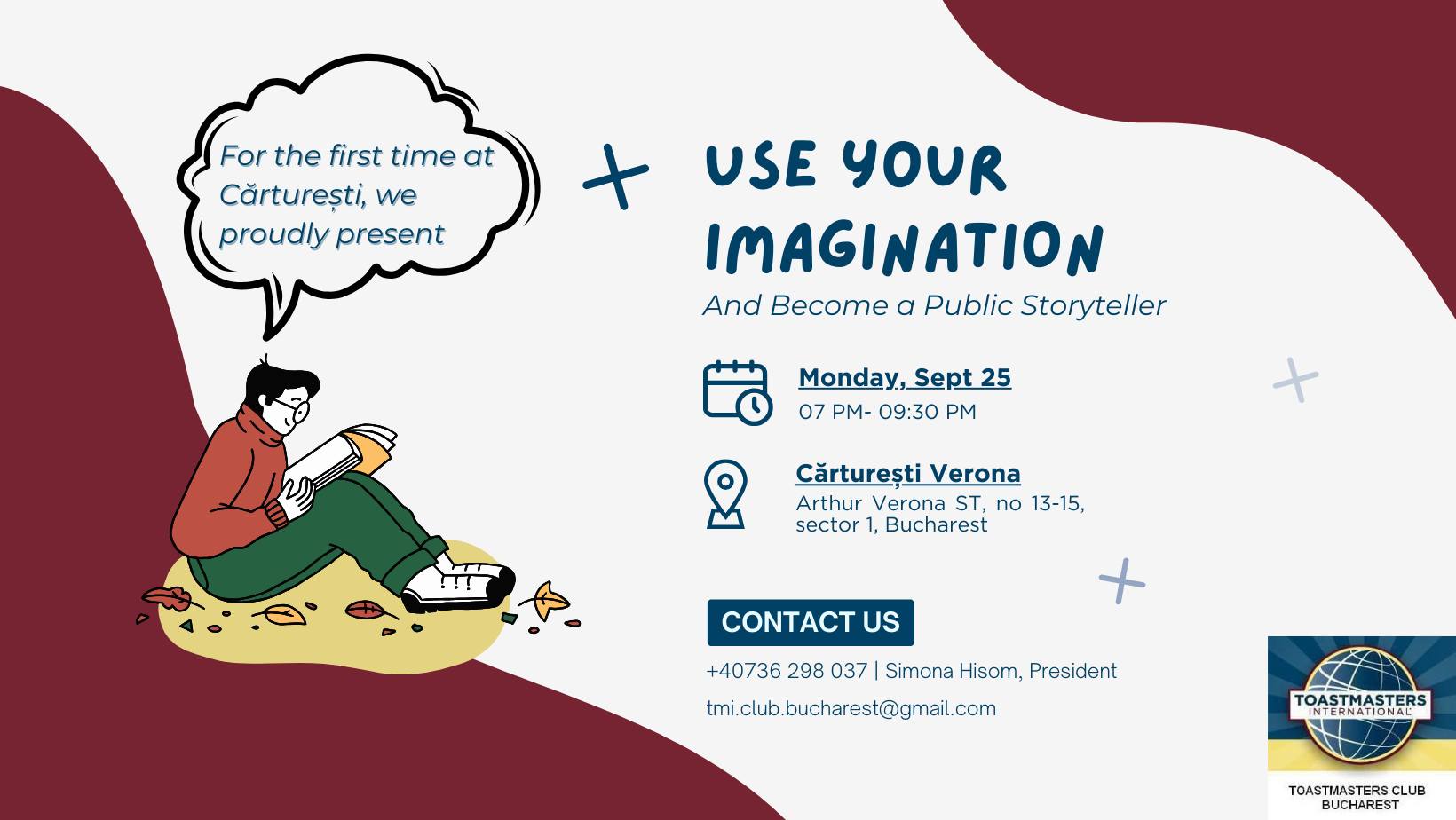 Share
Meet us at Carturesti Verona (Pictor Arthur Verona street, 13-15) and let's have a great time!
Monday, September 25th, starting from 18:45, we're inviting you to join our bi-weekly Toastmasters meeting. "Use your imagination - become a public storyteller" is going to be the theme of the day and we are looking forward to unleashing the power of our imagination, to improve our public speaking skills.
Toastmasters Club Bucharest is a local association that operates under the worldwide community of Toastmasters International. Our purpose is to help people become better communicators and above all, face the fear of standing in front of an audience by becoming better public speakers. We're doing that through the power of a support community and by making use of professional support material.
Location details: The meeting room is in the basement, as you arrive on the street, enter the building by the entrance on the left (just before the Verona café) and as you enter take left and go down the stairs.